by Jenny Han
4 Stars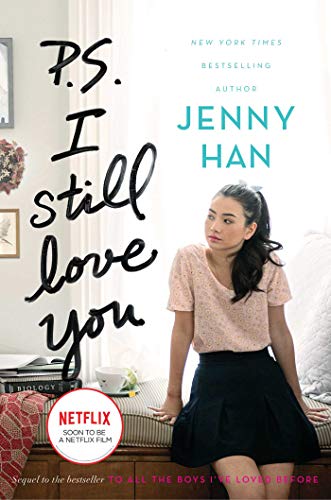 P.S. I Still Love You is a romance novel written by Jenny Han that is the sequel to the novel To All the Boys I've Loved Before. After recovering from a heated fight, Lara Jean and Peter's relationship begins to grow, and Lara Jean learns what it is like to be in a real relationship. She begins volunteering at the Belleview retirement home and gets closer to Stormy, an elderly woman who gives Lara Jean relationship advice. One day, Lara Jean receives a letter from a grade school friend John Ambrose McClaren, informing her that he received the old love letter she wrote to him. They become pen pals, and when Lara Jean discovers that the neighbourhood tree house she and her friends used to hang out in will be cut down, she plans a reunion party and invites John. When John and Lara Jean reconnect, her past feelings for him suddenly begin to resurface, causing her to be more confused than ever. Lara Jean finds herself being pursued by two boys, discovering that love is often painful. Between her current boyfriend, Peter, and her past crush, John, she must decide who she should really be with.
P.S. I Still Love You is a lighthearted and adorable book centred on romance. If you enjoyed the previous book, I would highly recommend picking this one up! I love how relatable Lara Jean is and how the storyline kept me guessing throughout. This book is all about finding yourself, finding love, and experiencing heartbreak. If you are looking for a heartwarming young adult romance novel, this is the ideal book to read!
Reviewed by Emily K.
View in Library Catalogue: Book | eBook | Downloadable Audiobook