Explore our shelves for a new read!
Explore our Shelves for a New Read!
Explore our Shelves for a New Read!
Sign up to receive a bag full of Library items, a fun activity, and other freebies!
Check out these Young Adult books featuring young women in STEM (Science, Technology, Engineering, and Mathematics).
Join our virtual hangout space for Oshawa Teens on Discord! Not sure what Discord is? No problem! Check out discord.com for more information.
What's New at Your Library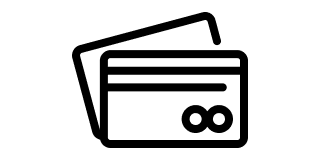 Get access to all the great resources the library has to offer!
Teen Programs
Dec 6th | 6:00pm - 7:00pm
Calling all tweens! Drop in, hang out in the Library, make new friends, and enjoy different activities, games, or crafts. Ages 9-12.
Dec 13th | 1:30pm - 2:30pm
Dec 13 / Mini Book Keychains Jan 17 / Video Game Tournament Feb 21 / Manga Mania Ages 10-18.
Earn community service hours when you attend TAG meetings and have your say in what happens for teens at OPL. Ages 13-18.
Get Involved - Earn Community Service Hours!
Choose from thousands of online courses to learn in-demand skills from real-world industry experts.
Get help with homework or research projects with these digital resources.