directed by Adrian Molina and Lee Unkrich
5 Stars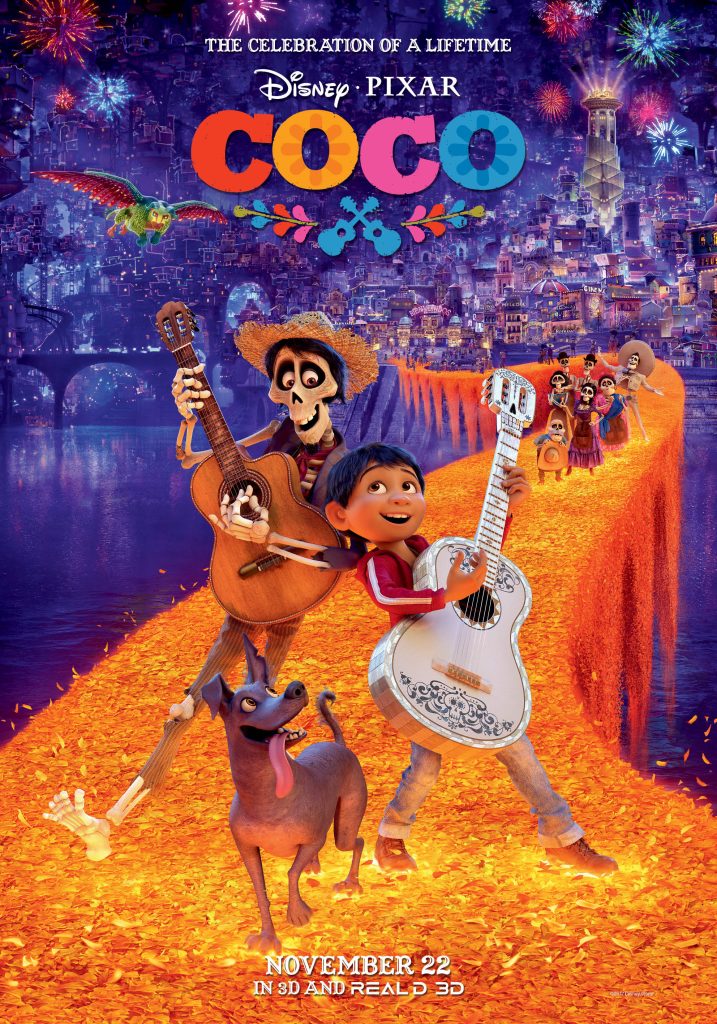 As your typical teen who occasionally overthinks about life's ideals and how one, like myself, communicates these types of thoughts via any kind of art that tells a story. So as a person that really puts her soul into a movie she watches, I have to say that this film is one of the most beautiful things I've ever seen. Coco does an excellent job at capturing the viewer's attention from the start. It skillfully portrays the beauty of the "Day of the Dead," a Mexican tradition, while unravelling one of the most endearing storylines I've ever seen in a film, which depicts a young aspiring musician named Miguel and his pursuit of his ambition of being a musician despite the disapproval of his family.
Throughout the film, Miguel entangles himself in an adventurous journey through the land of the dead, and he is caught between the love he has for music and the importance of family. Coco manages to convey the core of what it is to be human in such a simple and lovely way. What it means to love and to be passionate about the things and people you care about. The tale was delivered in such an exquisite manner that it didn't make me think about the ideals it represented, but rather let me feel them with each scene, without my even analyzing what I was seeing. It did it so gradually that at the conclusion, I was overcome with a sequence that surely ranks among my favourite movie scenes, and I found myself sobbing. I'm not crying as I normally do when a scene moves me. I could go on and on about Coco, but I'll just say that it's a great film that I've rewatched at least twice. This movie is definitely a must-see.
Reviewed by Manaal I.