Register. Read. Record. Repeat.
Registration opens June 17 — Register on our READsquared site!
Reading is fun for everyone! When you sign up for the TD Summer Reading Club, your summer will be jam-packed with exciting programs and more. Ages 0-12.
Register online or in-person at any branch for Canada's largest bilingual summer reading club and receive a free tracker and stickers! Here's how:
Log in, or create an account at oshlib.readsquared.com or through the READsquared app
Track your reading, collect digital badges, complete exciting missions, play games, and achieve a certificate
Keep reading, tracking, and completing missions all summer long. Have fun!
Group registrations are available for summer camps and daycares.
Register in person between June 17-24, and you'll be entered in a draw to win a Crayola prize pack!
Earn points by reading and completing missions.
1000 points = one (1) entry for the grand prize draw, an Apple iPad donated by Bibliotheca.
In-branch report = 25 points and a prize from the Treasure Chest! (Report your reading minutes as often as you like, but prizes and points are awarded once per week.)
Complete Missions = collect digital badges and earn points. (Different point values for each.)
Check out the bizarre and mysterious creatures at each branch to see who will appear and how many minutes Oshawa has read.
#OshawaTDSRC

Weekly Activities
Each week, pop into any OPL branch for a new fun activity that you can complete on your own.
Jun 19-25: Get Your Summer Read On

 

Jun 26-30: How Well Do You Know Your Library?

 

Jul 3-9: Solve the Mystery

 

Jul 10-16: Backyard Bugs
Jul 17-23: Ticket for Adventure
Jul 24-30: Find Your Favourite Fictional Characters

 

Jul 31-Aug 6: I Spy Colour Collage

 

Aug 7-13: Fun with Monsters
Aug 14-20: Become Jack Sparrow's Crew! Follow the clues to our treasure chest.

 

Aug 21-26:

Out of this World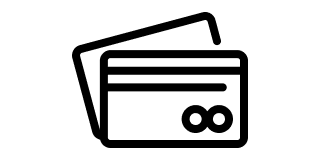 Get access to all the great resources the library has to offer!